Upper Eyelid Blepharoplasty
Our eyes and change periocular area change depending on age and environmental effects, especially more exposure to the sun. These changes are loss of elasticity in the skin, sagging, and atrophy of the fat tissue around the eyes. There may be excess skin on the upper eyelids, which can cause an older and tired appearence. With upper lid blepharoplasty operations, excess skin and sometimes fat pads are removed. These surgeries can be combined with droopy eyelid(ptosis) or brow lift surgeries. Excess skin tissue on the upper eyelids can close the upper visual field, and this situation, which leads to functional vision loss, is corrected after upper eyelid blepharoplasty. In other words, the purpose of these surgeries is both cosmetic and functional. You can read this in Dr. İlke Bahçeci Şimşek's article.
Upper Eyelid blepharoplasty Surgery Techniques
It is an operation that is usually performed under local anesthesia. This surgery can also be performed by giving sedation and relaxing drugs to patients who are excited about the procedure. The first stage of the operation is the drawings in which the excess of the lid skin is evaluated. Then, an incision is made from the upper lid crease, and the excess skin is removed. Except for the fat pads in the area close to the nose, fat pads are usually preserved in other parts. The skin is closed with sutures so that no scars are left, and tapes are adhered to it. The eye is not closed and ice applications are recommended to reduce bruising and swelling. With this surgery, fillers or fat injections can be combined to the upper lid/eyebrow area. Droopy eyelid surgery for patients with ptosis, brow lift procedures for those with droopy eyebrows, and lower eyelid blepharoplasty can be performed at the same time. The improvement of bruising and swelling is between 7-10 days, the stitches are usually removed on the 7th day. Patients can return to their normal activities in a week. Below are photos of our patients before and after upper lid blepharoplasty surgery.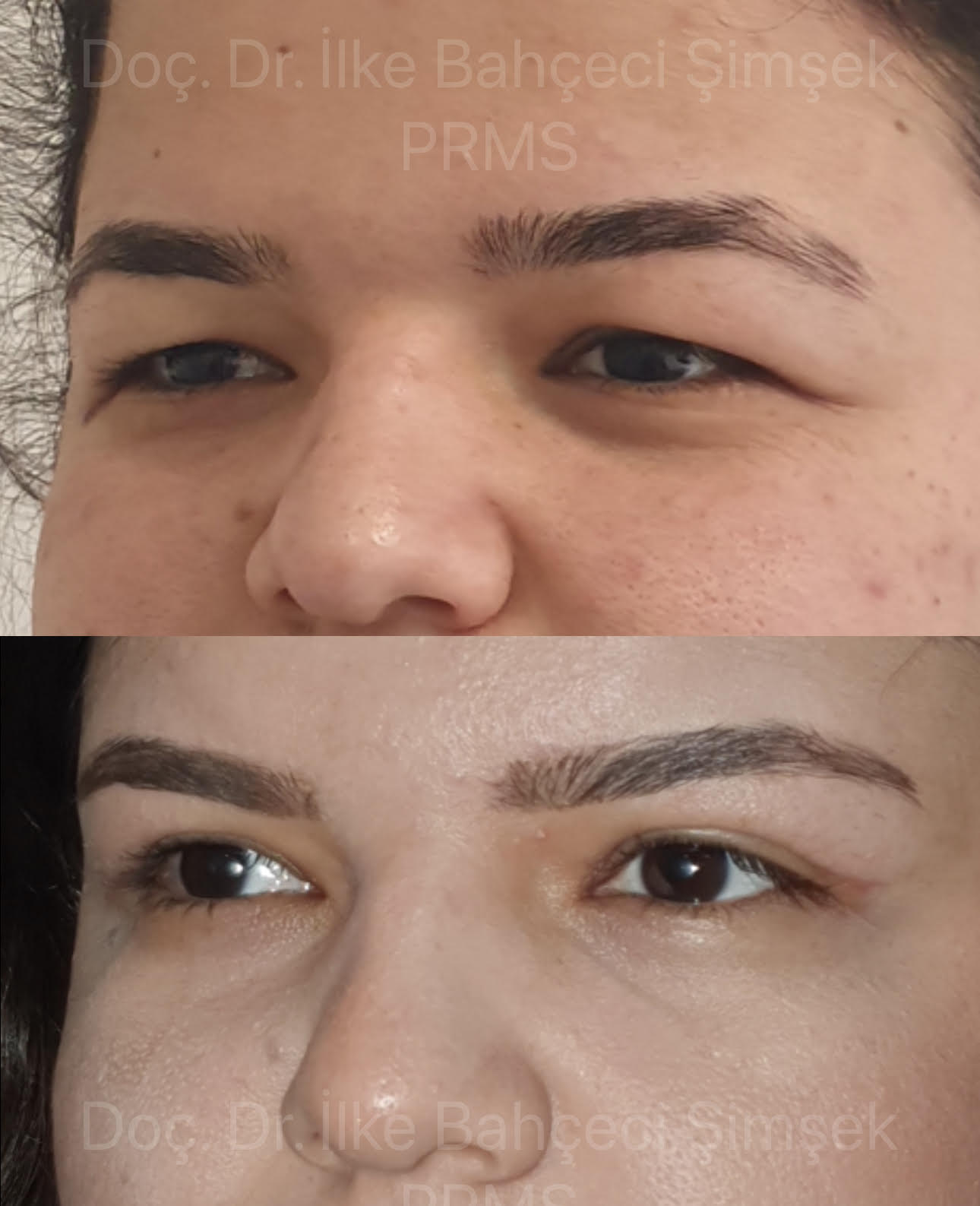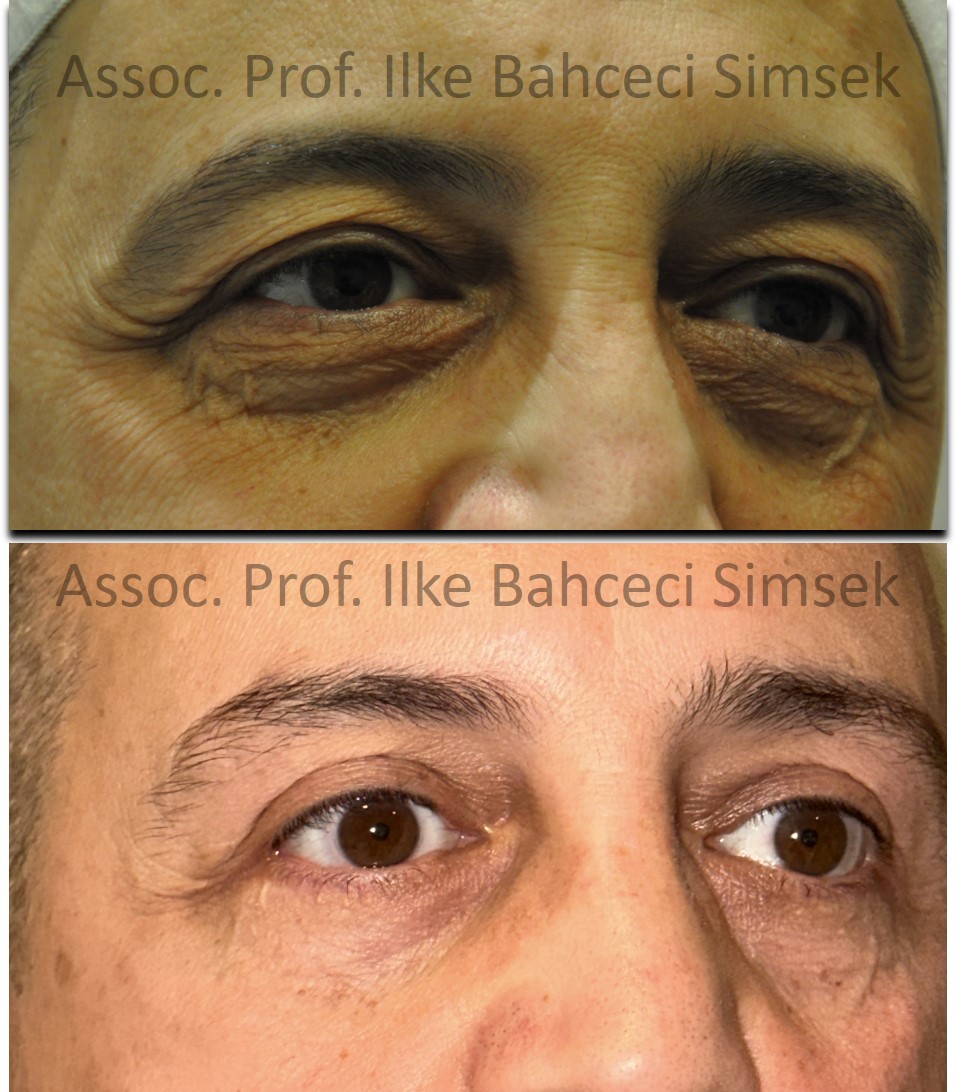 One year after Upper-Lower Eyelid Blepharoplasty and direct browlift surgery.
One month after Upper Eyelid Blepharoplasty and direct browlift surgery.
For more information, please contact Dr. İlke Bahçeci Şimşek.